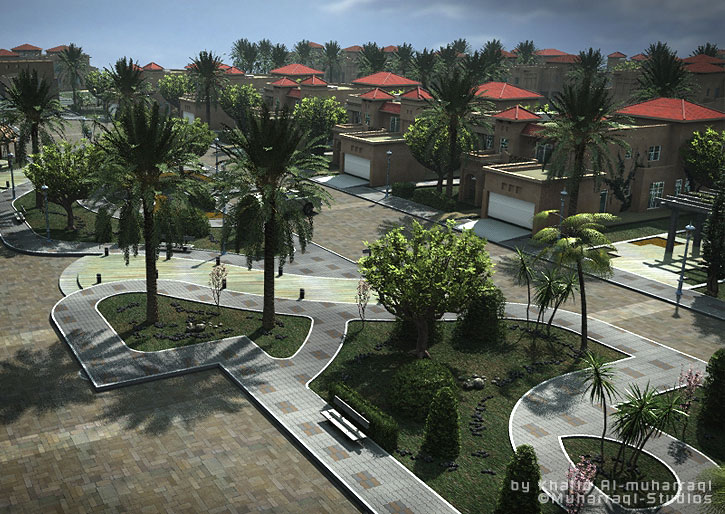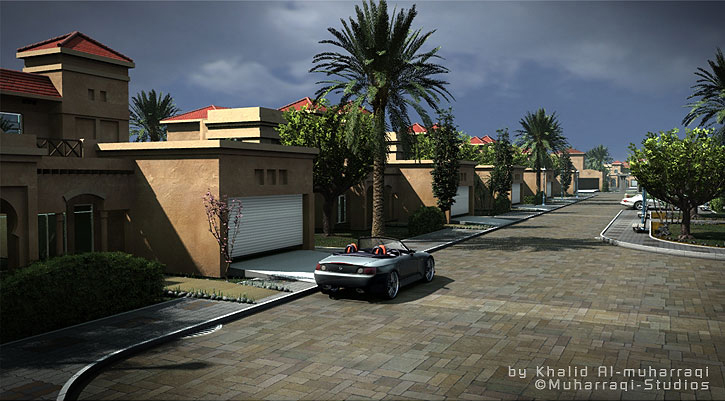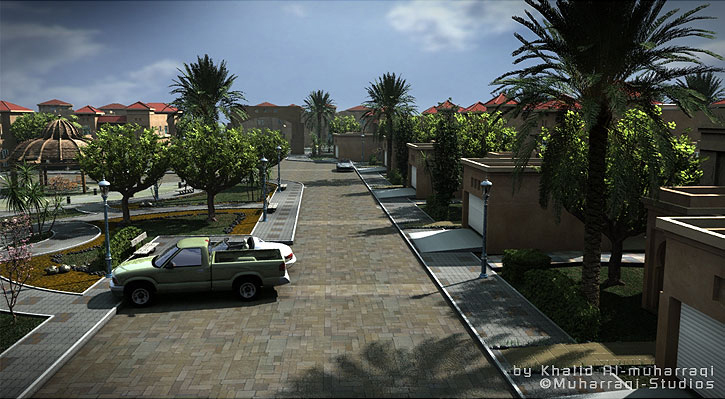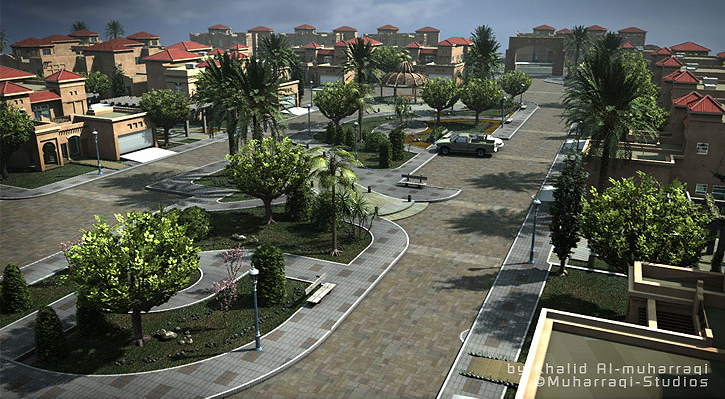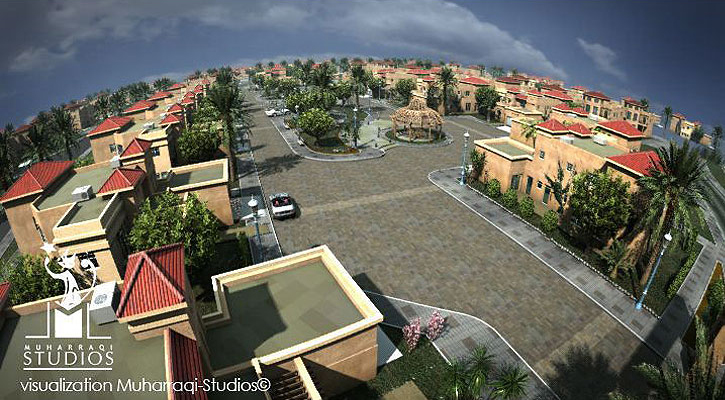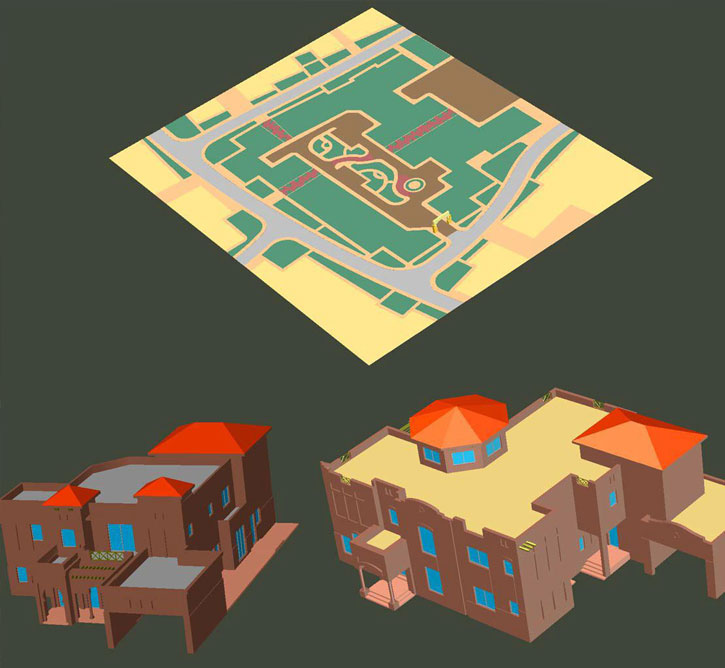 Cul De Sac – Villa Clusters
This is a much more detailed drop down of the residential clusters in the  Master Plan proposal for the UAE.  With the detailed models of trees, villas, cars and people, this scene had over 4.5 million polygons on screen!
Wander through the Cul de Sac.