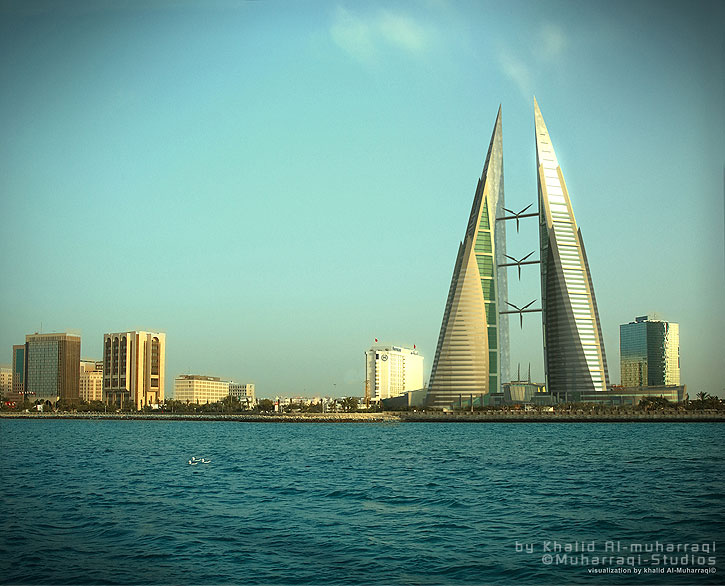 Also apeard on: 3Dworld, Arabion Knights & 3D ATTACK, 3Dtotal, NewTek & CGDV in Chinese.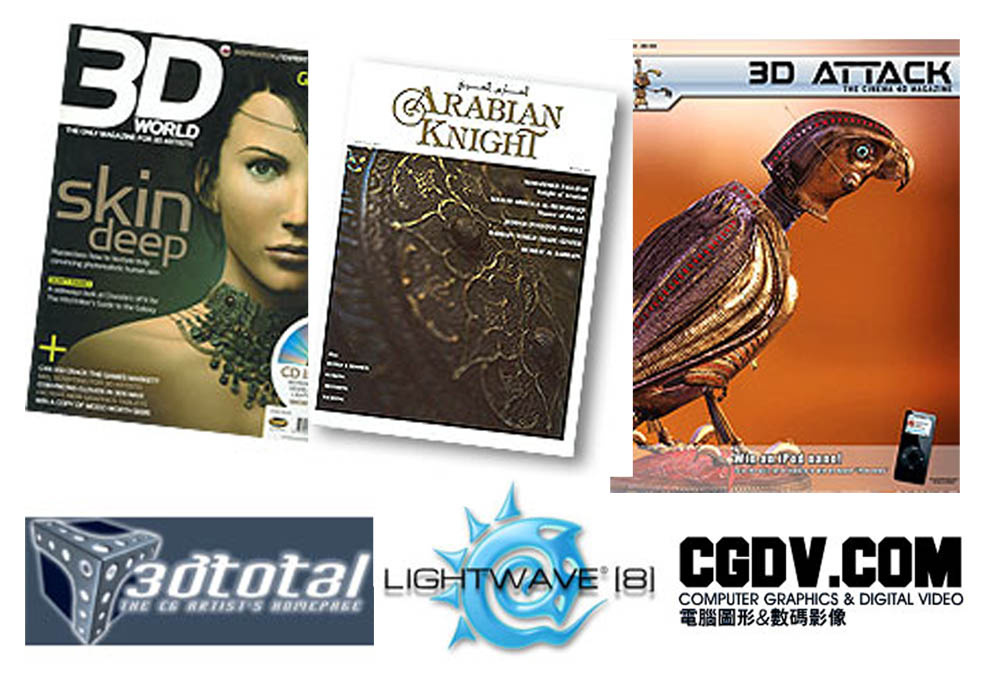 Bahrain World Trade Center
One of the striking new additions to the Manama skyline and one of the images that has generated a great deal of interest in the international community.  Aside from the sail-like shapes of the towers, the wind turbines add an element of surprise to this "intelligent" building.