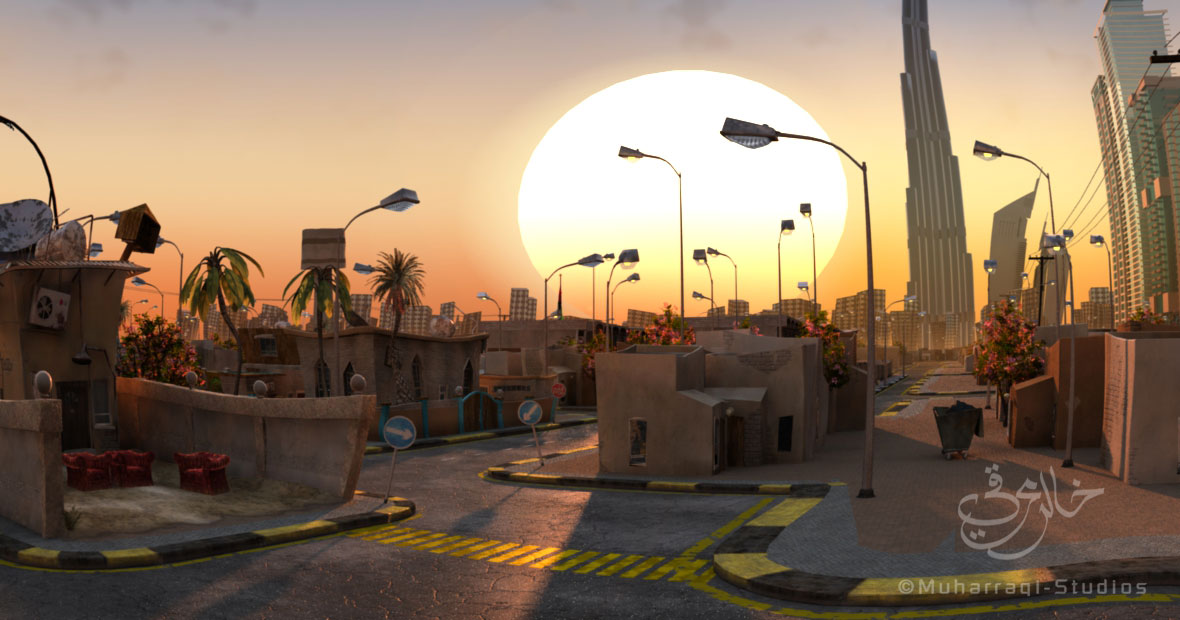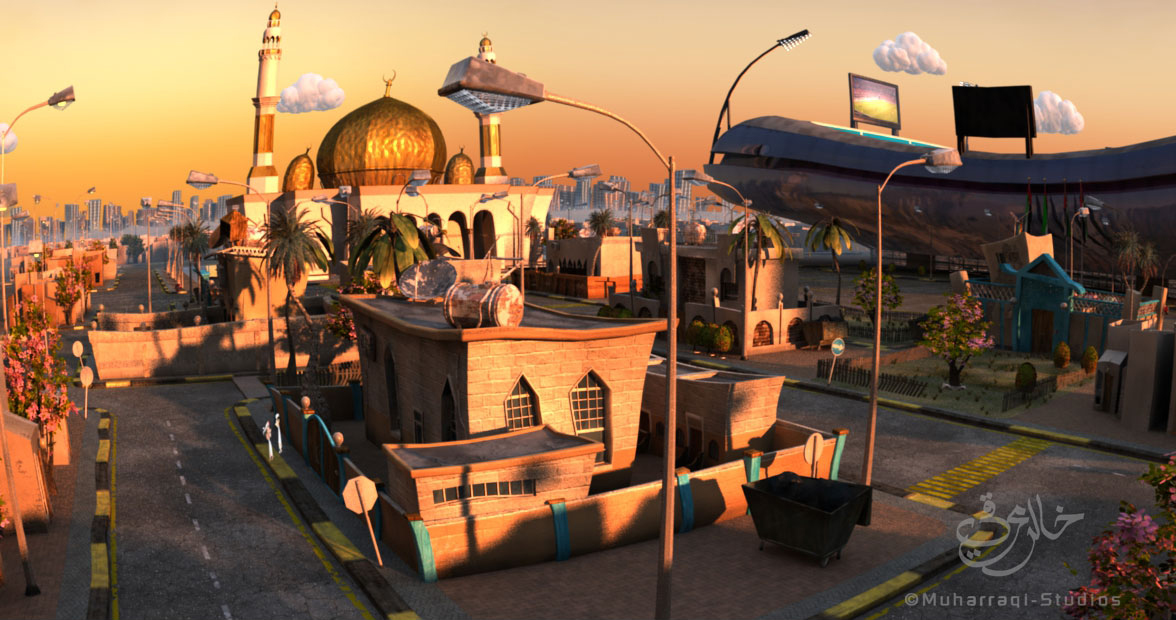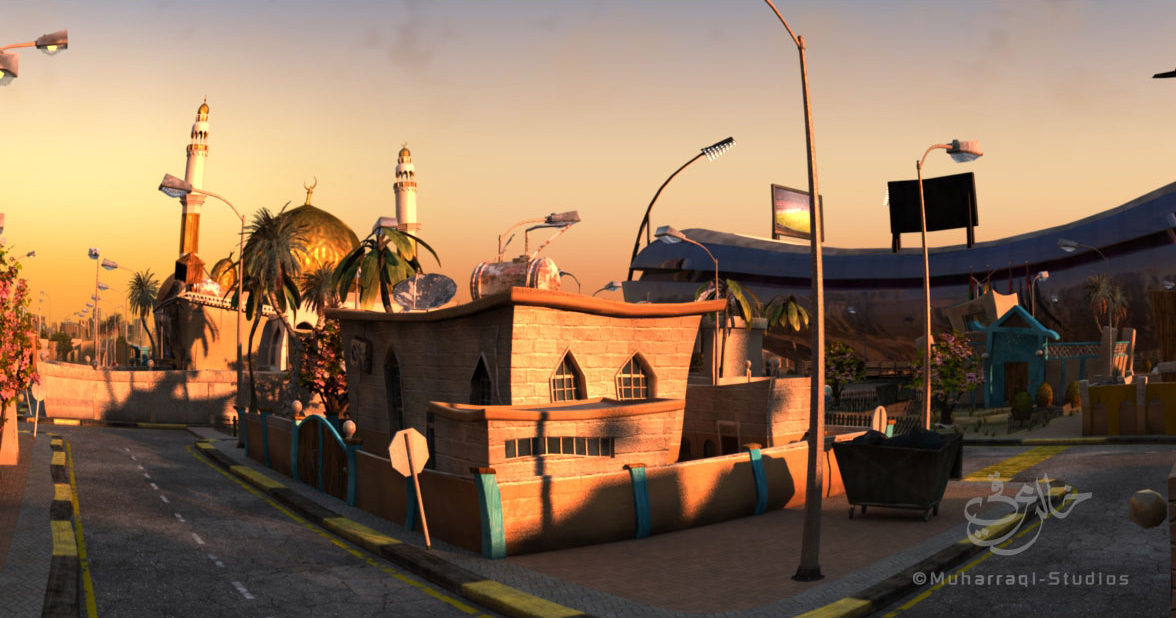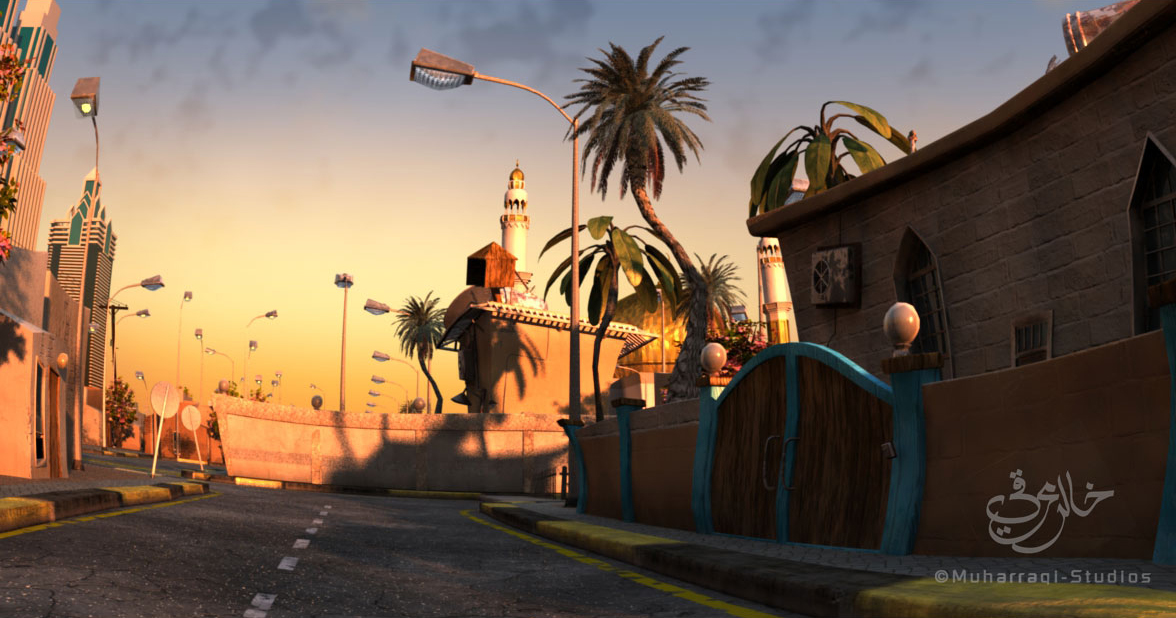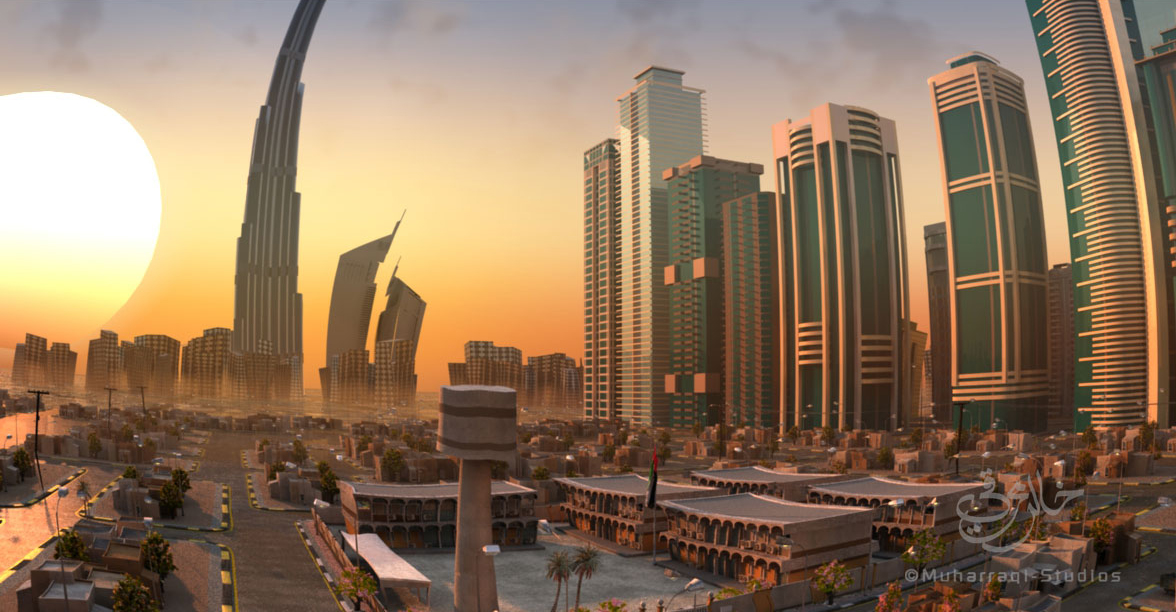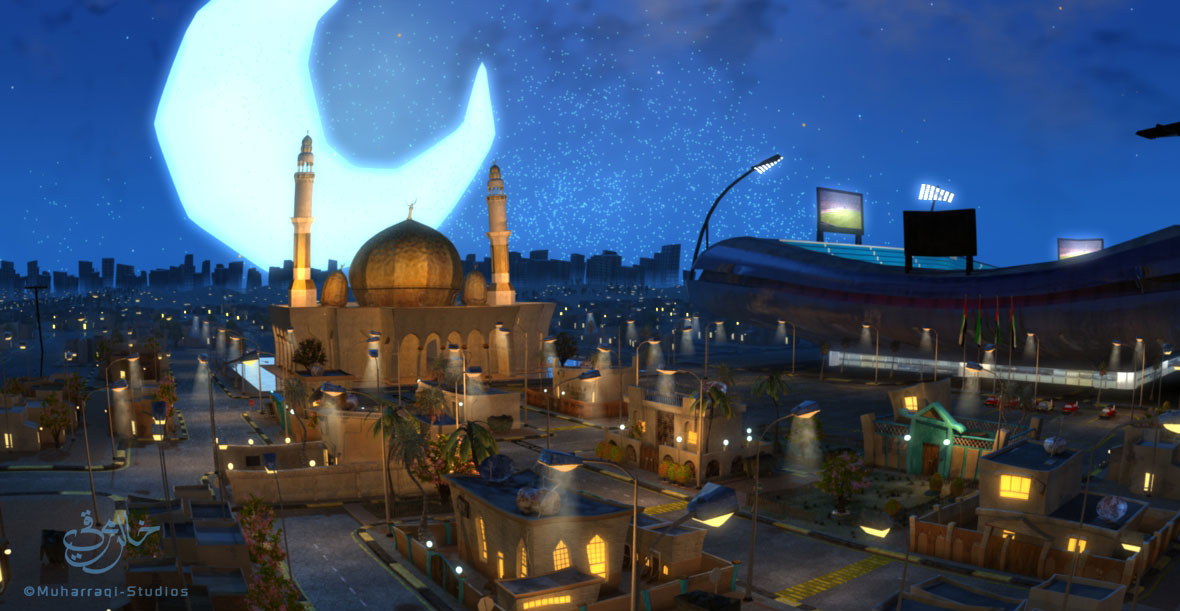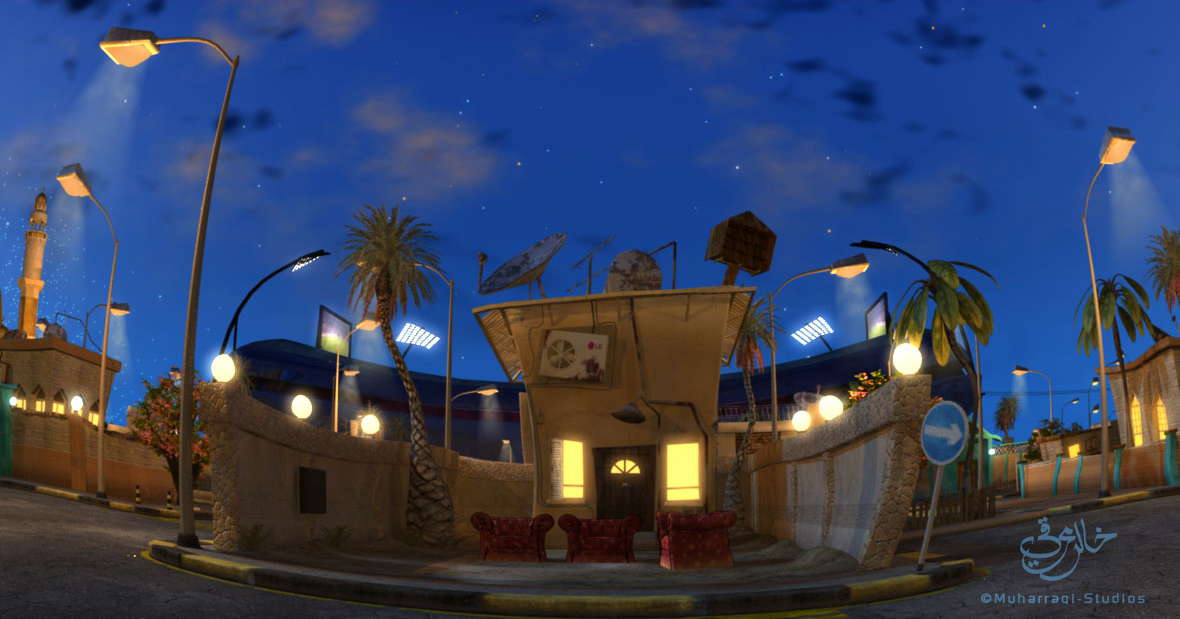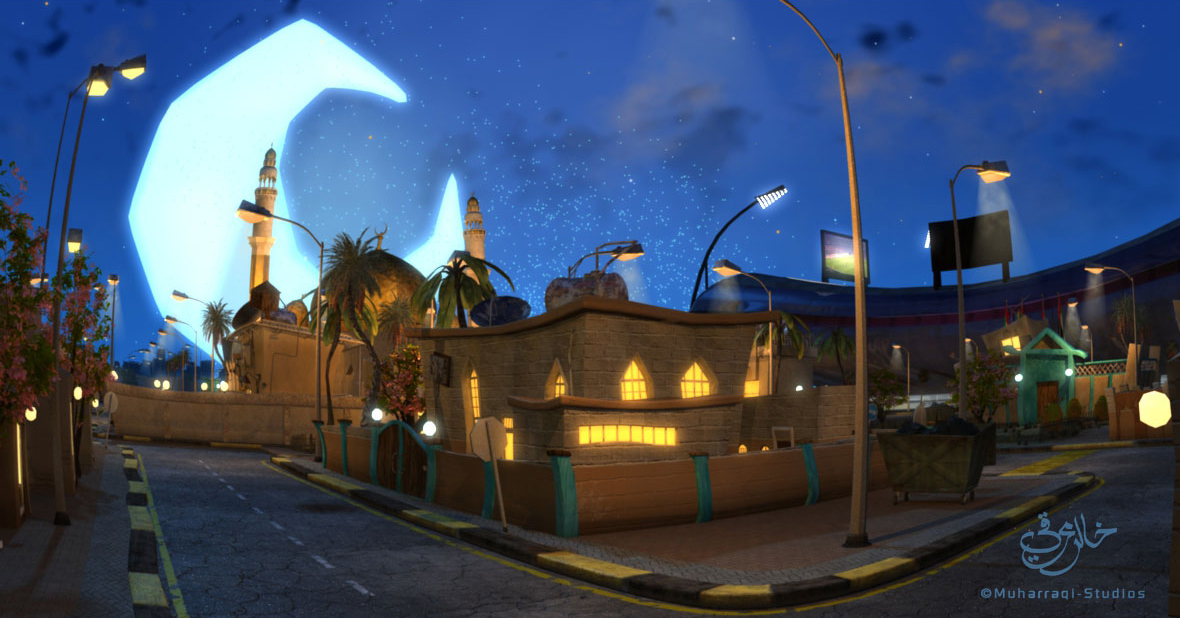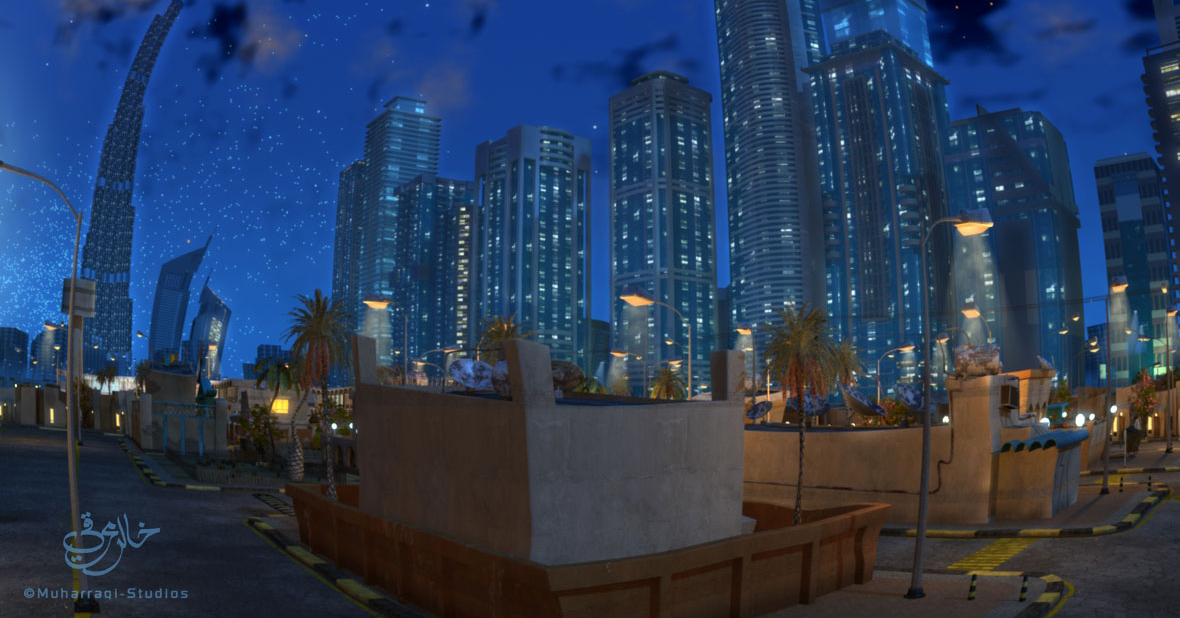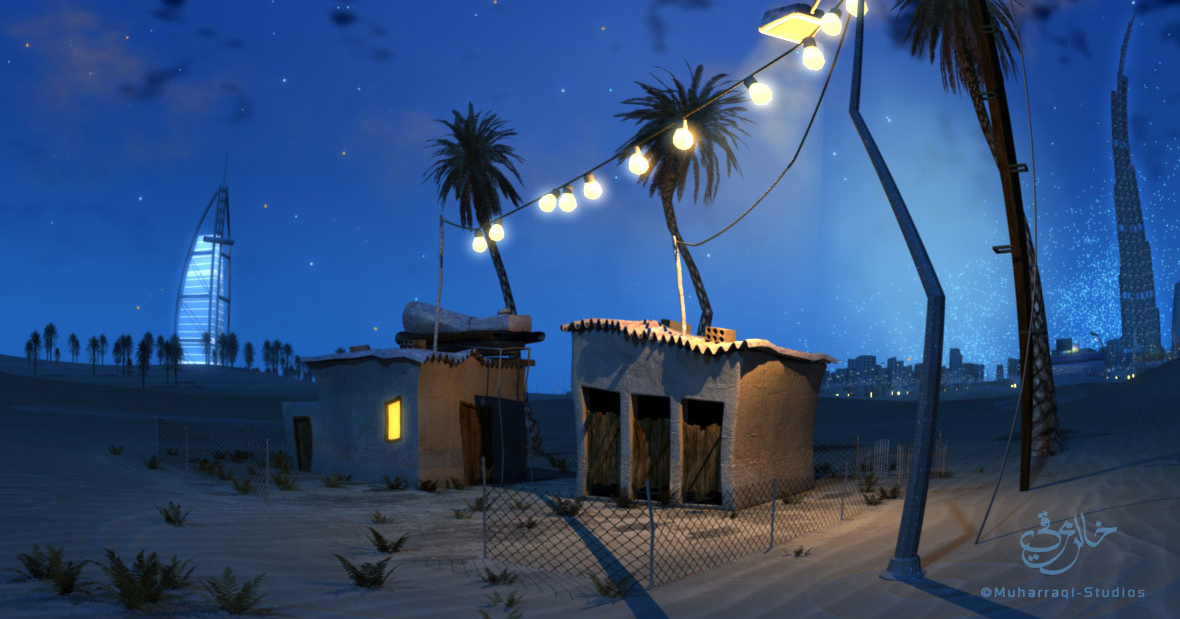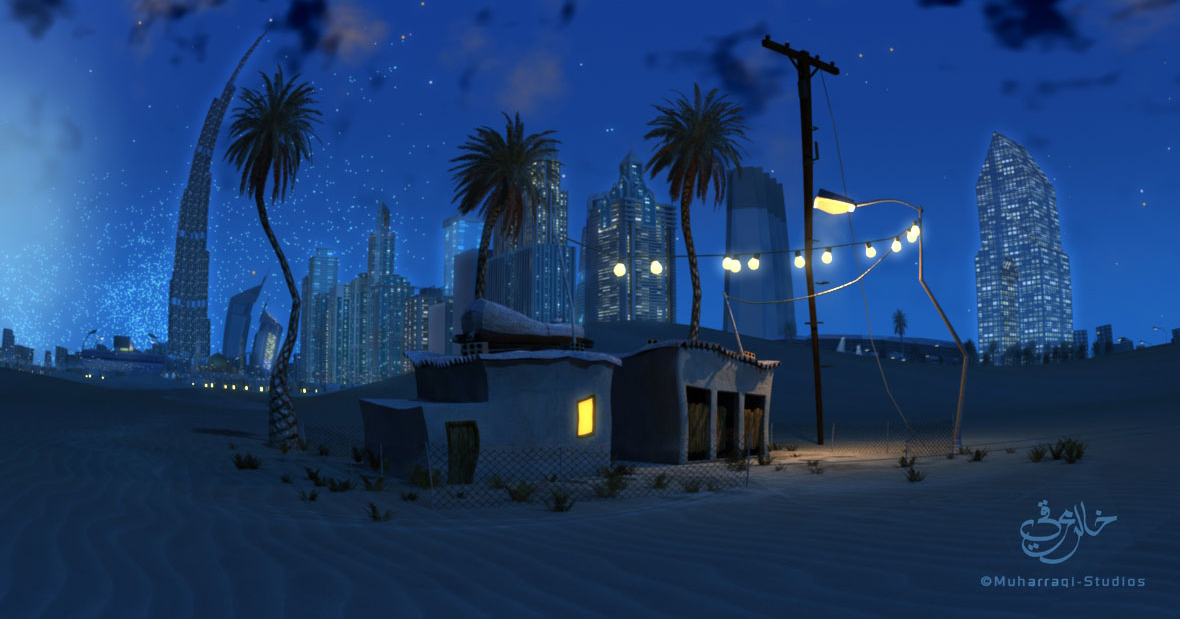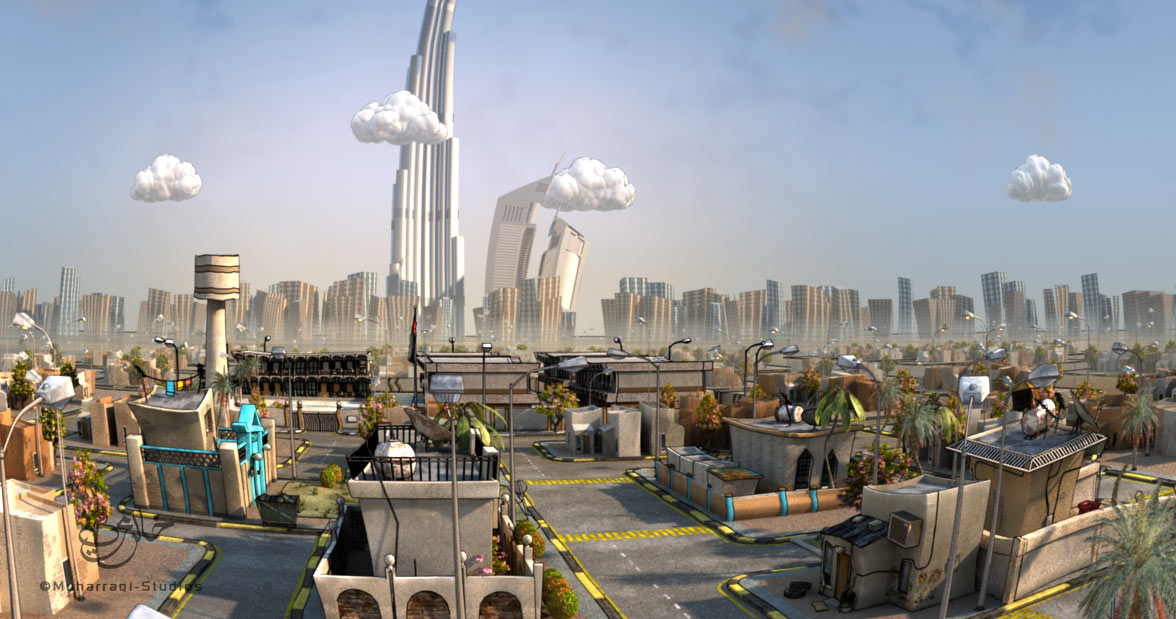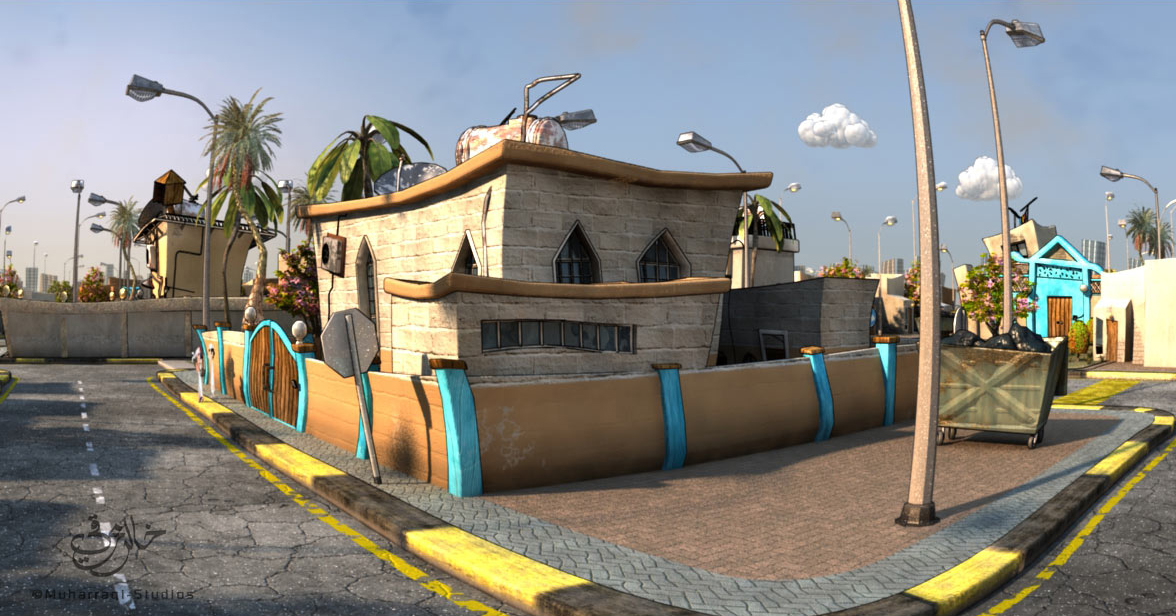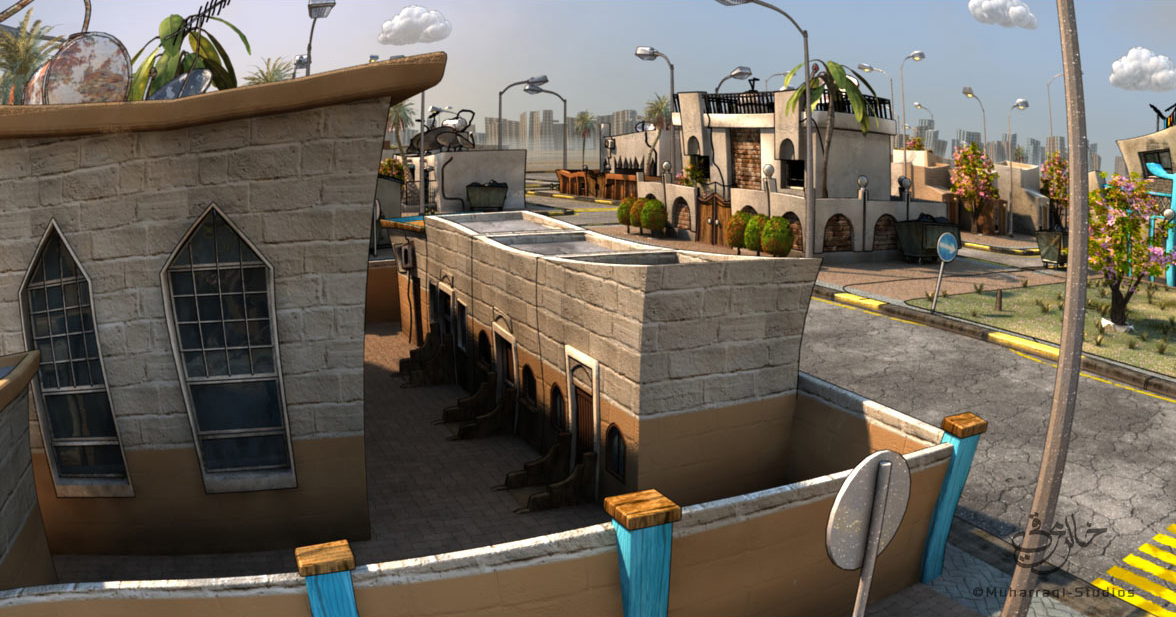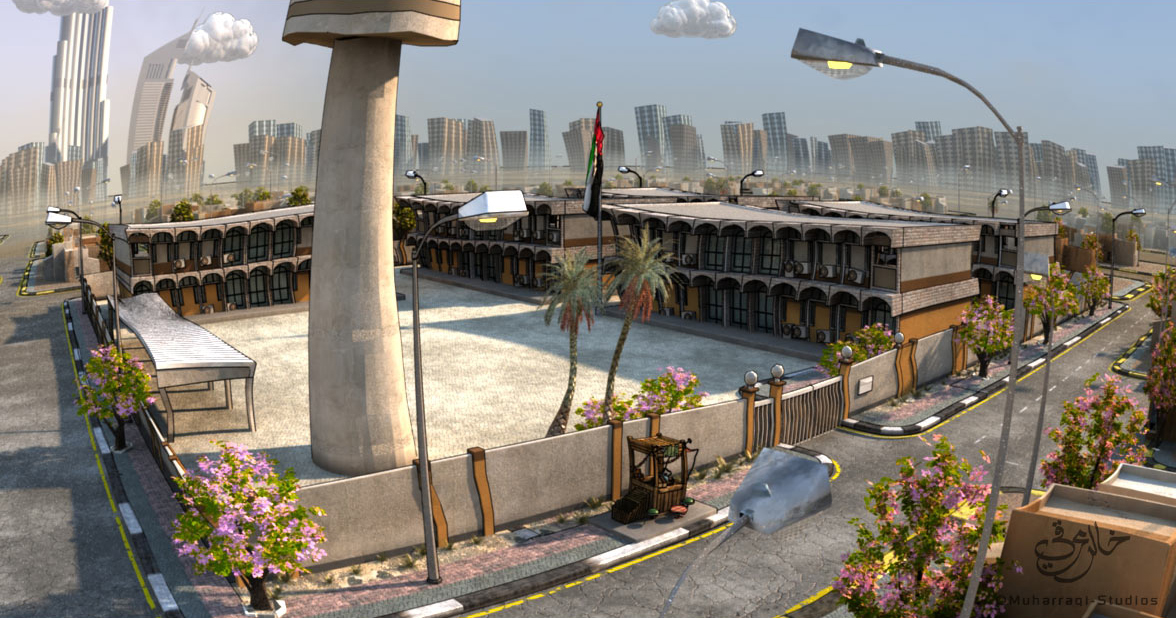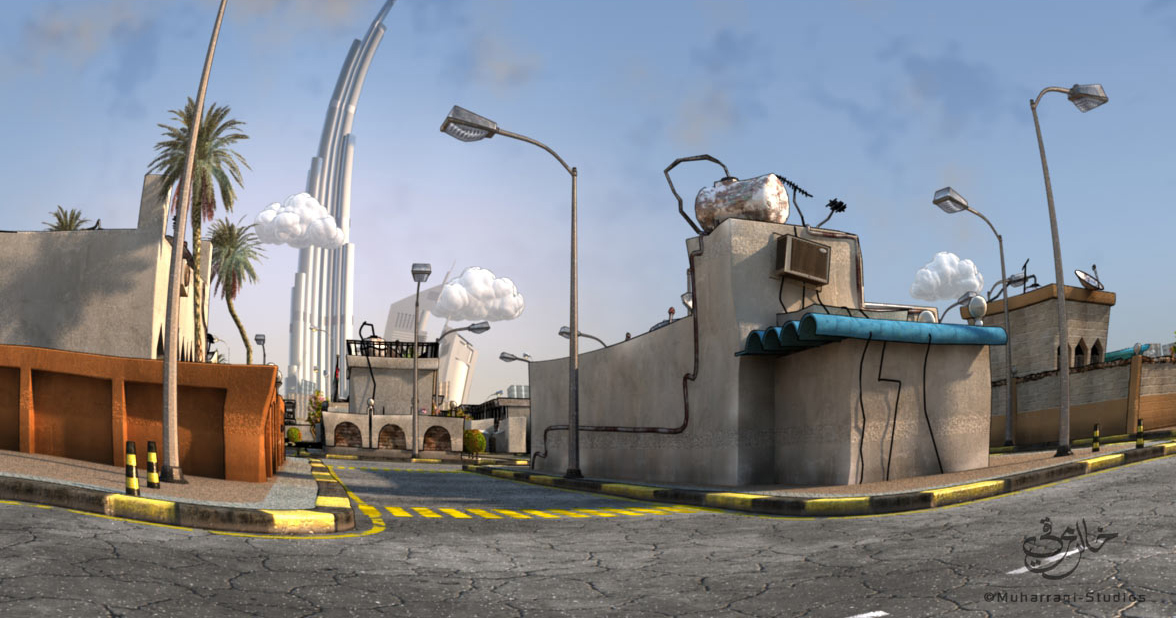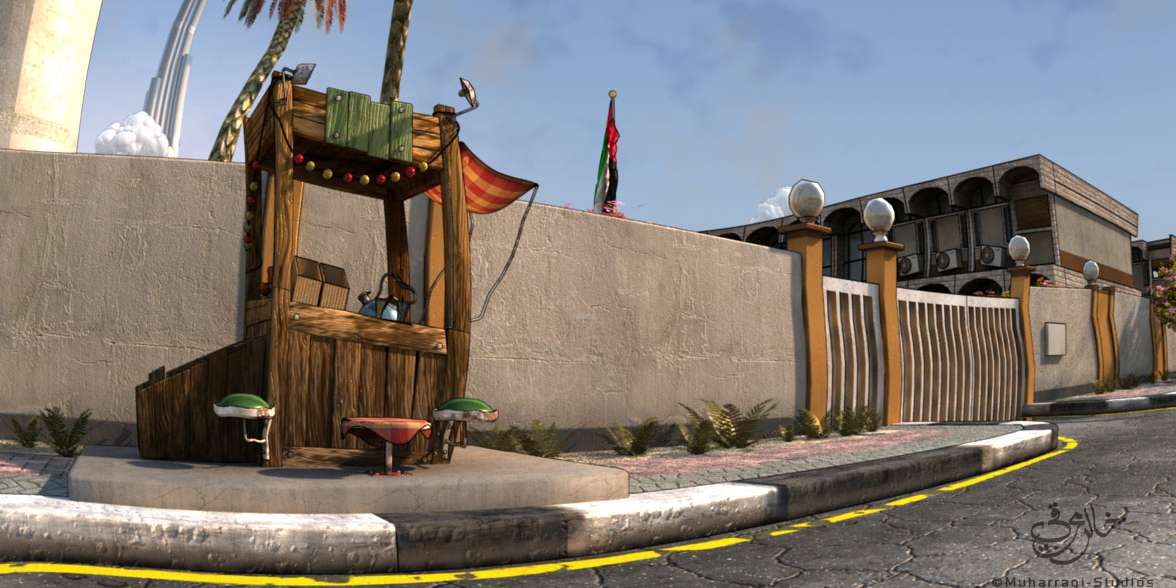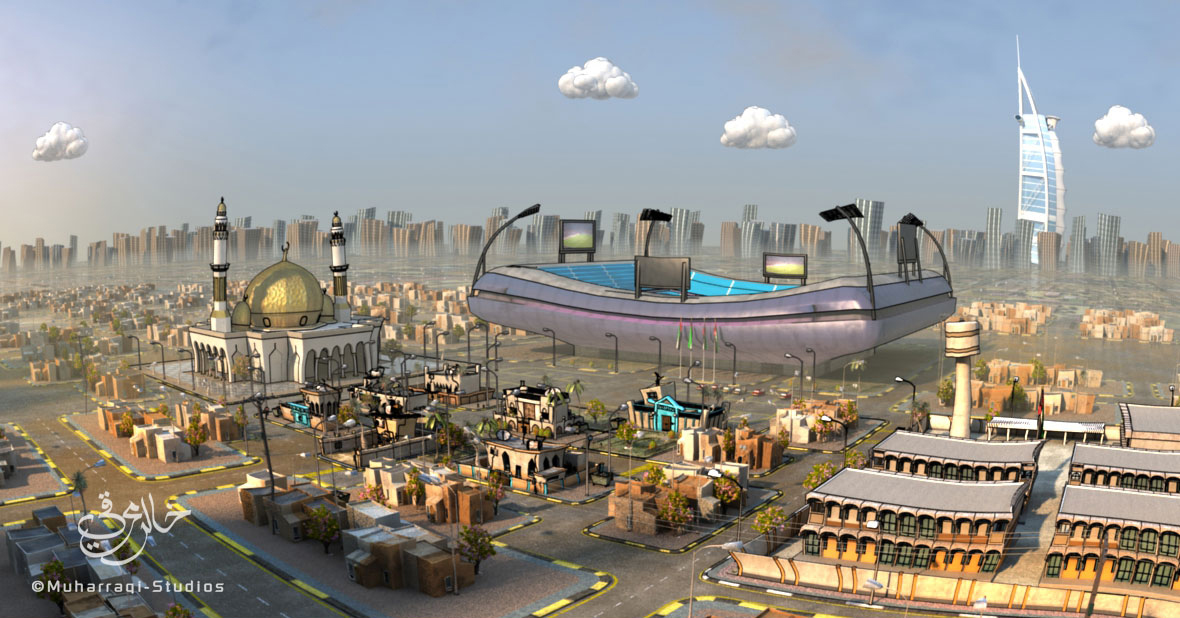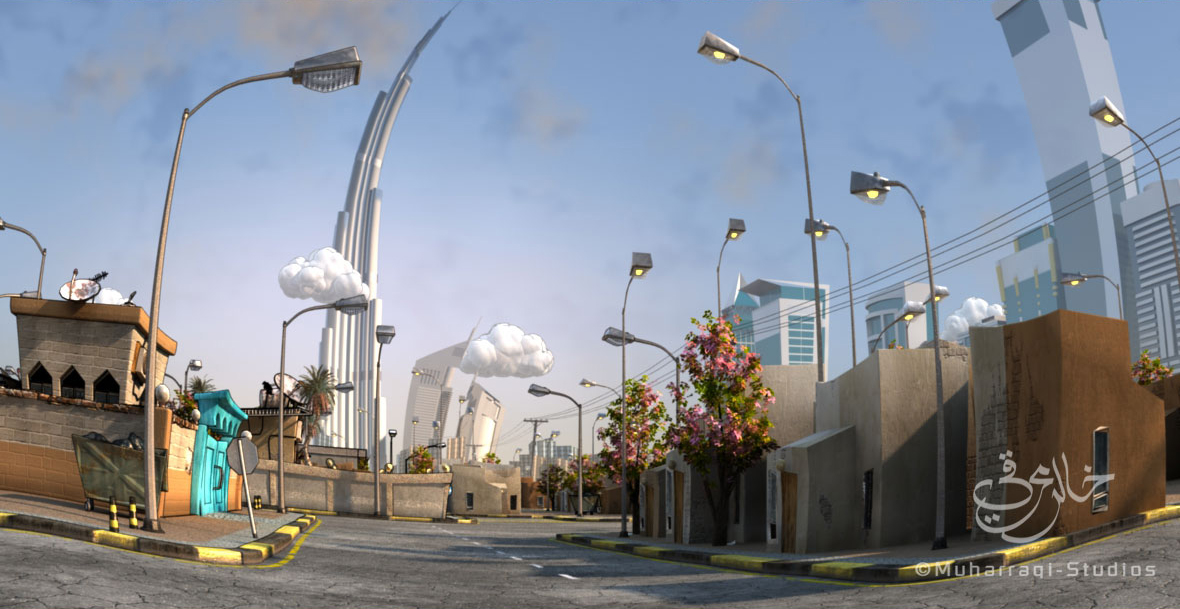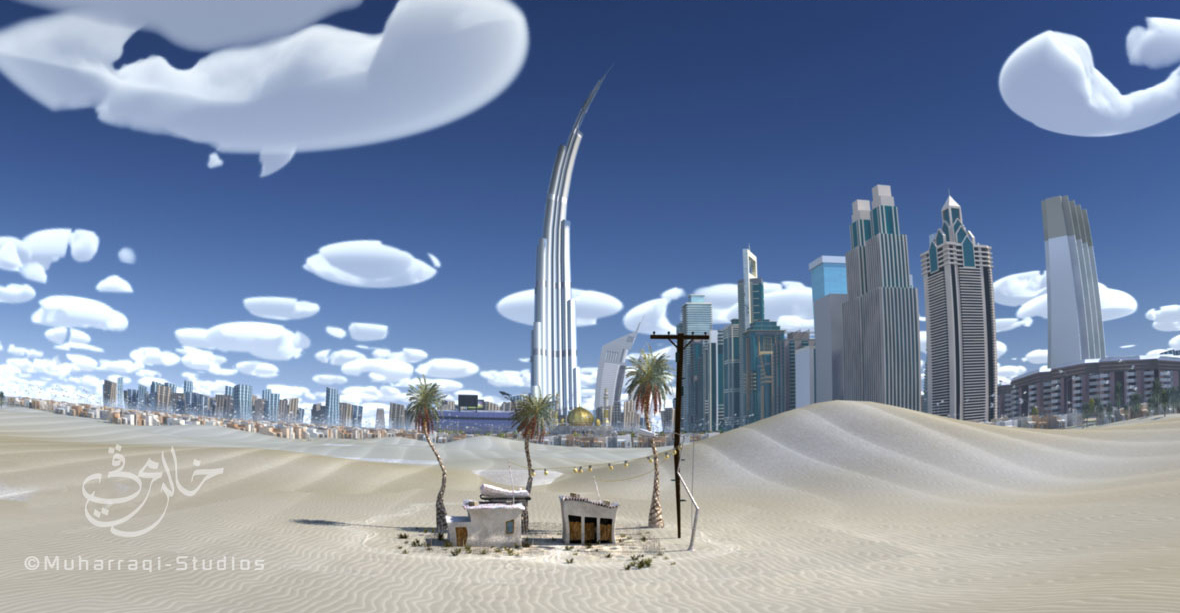 Shabyat Cartoon enviroment production for Ramadan
Here is a Cartoon environment that was built for a popular TV show in the UAE and the GCC, the environment represents a story of a few characters in Dubai. you can clearly see the stylized skyline of Dubai.
The entire project was built in about 20 days. Big thanks to the M-studios Team-!!
M-studios on 3D World 149, 3D world Magazine talks to M-studios about the Shabiyat elcarton development on LW10.