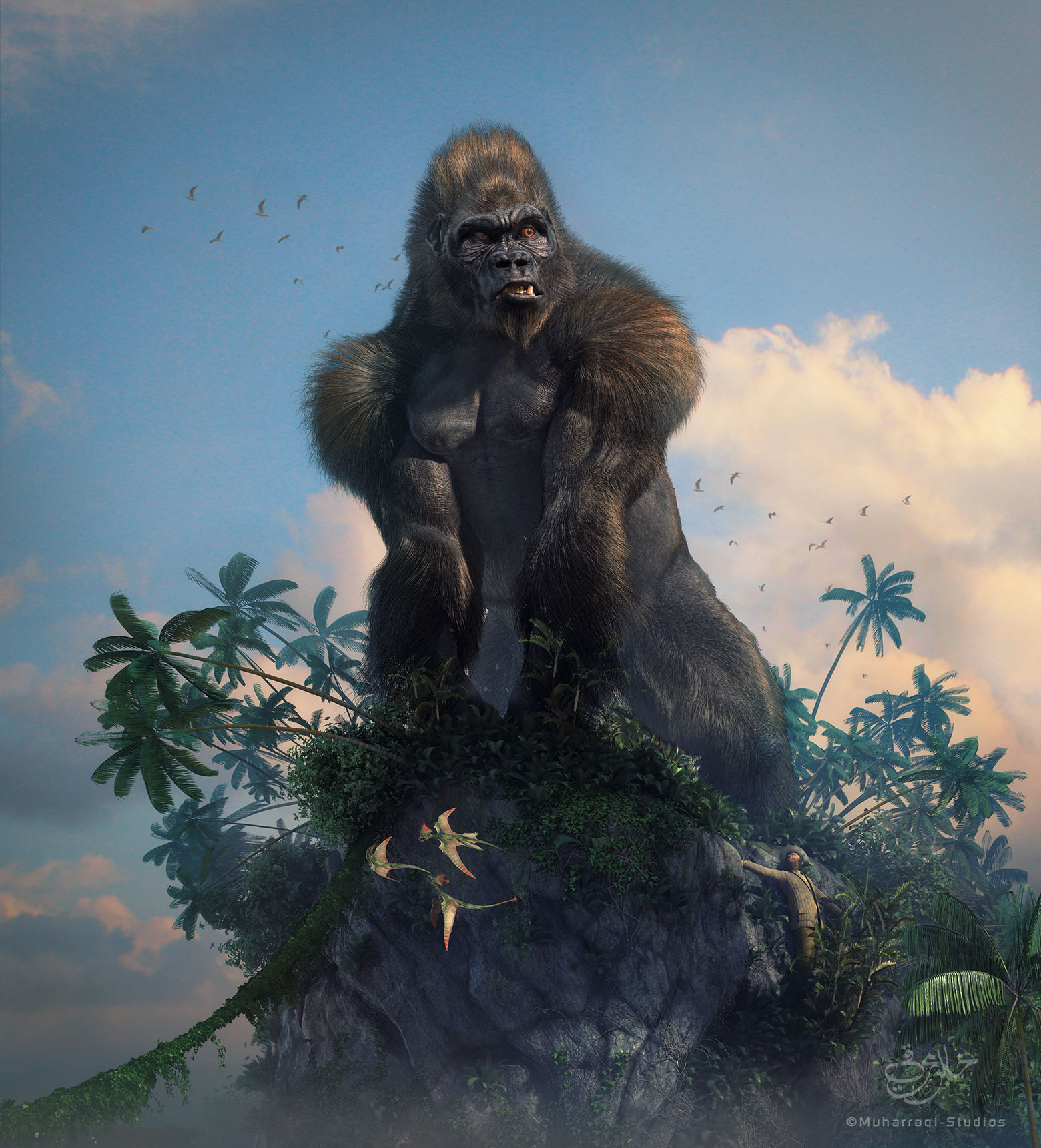 This is one of my latest pieces created for the exhibition 'Father & son', The ape was created for a client and then I added some extra details to get it to look more aggressive….for my Piece 🙂
Just like in the story of Kong, this King of the jungle lives in an island of giants,  it's like his play ground among dinosaurs and other fantastic creatures, in this scene you can imagine that Kong was running behind something that he has sniffed or heard in his back yard, so he runs to this cliff where only in a short distance underneath him hides an adventurer from his eyes barely escaping Kongs rage!!
You can see lots of details all over, Rocks sculptures, plants, roots, other riggs like human and Dino birds… it just took some time to produce… was fun for me…hope you Enjoy!!